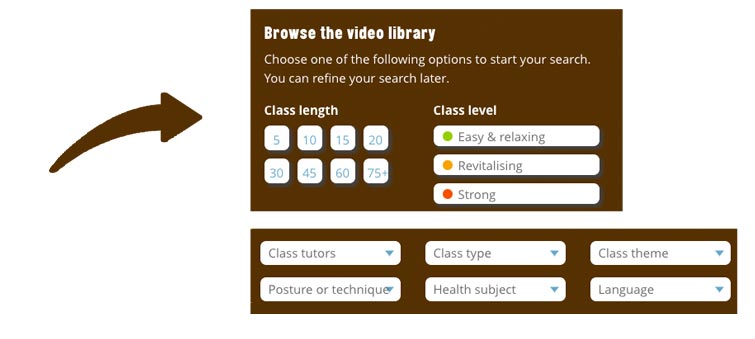 Tip 1:  Start with the basics
Go to
'browse video library'
 for a quick overview all the classes.
Search by:  class length, class level, tutor,
posture or sequence, class type, health subject,
class theme or language.
You can also scroll through the carousels for a quick view of:
 
Recently released classes

Upcoming classes

Choose by type of class  

Choose by theme
Tip 2:  Tailor your selection

Go to 'advanced search'  in order to adjust and modify your search results.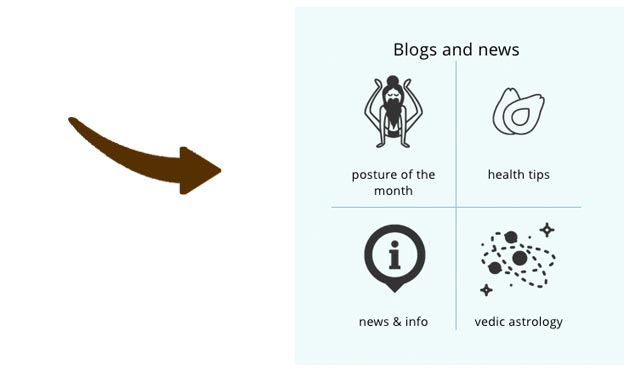 Tip 3:  Use the homepage
Our 'homepage' has an overview of all the:
themes

blogs & news

meet the team

upcoming classes

recently added classes
Tip 4:  Use keywords
Type in a 'keyword' to search any topic!